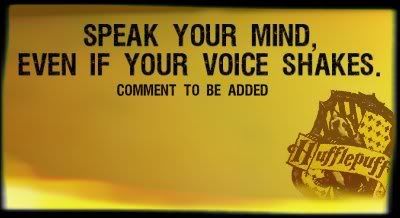 Hello, there! If you're reading this, then you're probably debating whether or not to friend this journal. Or maybe you were friends with
bressa621
, the journal I'd been using for the past 3 years. Maybe you saw me posting in various communities and got curious. However you got here, there are some things you'll probably need to know to understand what I'm talking about.
My name is Faythe, pronounced "Faith". My mom is an individualistic woman who wanted me to be unique, I guess, and let me tell ya, that worked!
I grew up as the chubby, responsible kid. My mom worked a lot, my dad worked midnights, so more often than not I had to help my sisters with the day-to-day. It wasn't something that was planned, obviously, it's just how it happened. I liked it and I'm definitely not complaining - it helped me grow up faster. I got my first job at 15, working at a McDonald's drive-thru in Flat Rock, Michigan (a little Nowhere's-ville in the Downriver area). I volunteered at St. Mary's Catholic Church in Monroe, Michigan. I was a member of the Woodhaven Warrior Marching Band, playing the alto saxophone, for 2 years. Despite being chubby, my dating life was healthy and thriving. Being a teenager was going well for me.
And then I met Charlie.
He was 27, I was 16. He was engaged, I was just barely of age. He lived in Iowa, I lived in Michigan. He had a good-paying career, a house, 6 cats, and a freeloader sucking all his money away. I had practically nothing to my name but a driver's license. At that point, I was unemployed and fighting to find work in a failing economy. We tried to be "friends", but that only lasted about a week. We were crazy about each other.
Fast forward two weeks: My parents are in Vegas, my sisters are staying at a friends' house, and Charlie's in my bed. From the moment we met in person, we knew there was no going back. Letting him go home on Sunday was the hardest thing I'd ever done but I had to do it.
My parents found out about us about a week later, through a text message that wound up in the wrong hands. They hated the idea and tried to have him prosecuted for soliciting a minor. Age of consent in Michigan being 16, there was nothing they could do. Still, they kept trying. We fought to stay together, talking online when we could and calling whenever it was possible. It was a hard way to live.
Fast forward three months: Mom and Dad find out that I slept with him. Mom makes me take a pregnancy test and takes me to get tested for STD's. Then, they promptly ruined everything I owned and kicked me out. I lived with a very good friend for a week, and then moved in with Charlie. Yes, that's right. At exactly 17, I moved 3 states and 550 miles away from everyone I'd ever known to live with a man I'd only spent a weekend in person with.
We got married surreptitiously on June 27, 2007, in a little brown church aptly named the Little Brown Church in Nashua, Iowa. We consummated the marriage quickly thereafter, but agreed to wait to have children until we felt that we were ready. We gave away two of our cats, which broke my heart but was entirely necessary. The one cat we had that had been a foster was given to another home to await an adoption. I enrolled at West High School, and because of my hard work in Woodhaven, I only had to go for one semester to fulfill the graduation requirements. Which was lucky, because by mid-July, I was pregnant.
The pregnancy was unplanned but inevitable, because we couldn't keep our hands off each other. It was a good one, restful and easy. The hardest part was morning sickness, gone by the fourth month. We decided to expand our family a little early, and in October 2007, we adopted a 2-year-old black Lab, who we call Daisy. She's the sweetest dog I've ever met and I'm so thankful that she chose us to be her people. Noah James was born after a hard, 16-hour labor on April 11, 2008.
Our family life since has been about as close to perfect as I can describe. I battled PPD (post-partum depression) briefly, because of a Mirena IUD that went crazy with my hormones. I worked at Sam's Club in Waterloo, Iowa for roughly 2 months in the fall of 2008.
The main purpose of this journal will be guiding me on my journey to bettering myself and being the best person I can be as I lose the 100+ extra pounds that are sitting heavily on my poor 5' 4.5" frame. There may be occasional bits of writing, definitely some cute baby pictures every now and then, and probably a rant or two about this crazy little life of mine.
Whatever choice you decide to make regarding whether or not to friend me, know that I respect it and that I definitely applaud you for making it all the way through this entry!
With love,
Faythe.
Current Location:

Waterloo, IA

Current Mood:

jubilant

Current Music:

"Love Story," Taylor Swift